Dr. Adriana Nifosì
Associate professor And Chief Academic Secretariat and Consultant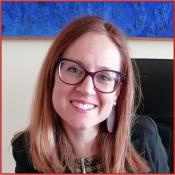 Expertise area
Mathematics, physics, natural sciences, human resources, business and management. Earth and life sciences, chemistry, impact of human activities on the environment, risk to food safety and work.
Education
Degree in Mathematical, Physical and Natural Sciences at the University of Catania. PhD in International Business (Selinus University).
Professional
Business consultant for training and safety in the workplace. Marketing management, acquisition and customer management. Head of human resources management and coordination. Teacher trainer in the branch of management, organization and training. Global multidisciplinary consultant for the evaluation of human resources.